JAPAN
Taukuba 2th. – 17th Nov. 2019

JAPAN
SOLO EXHIBITION 
September 21st – October 26th., 2019
ROPPONGI TOKYO AT GALLERY MOMO PROJECTS
 "Transcendence"                                                                               
GALLERY MoMo Projects is pleased to present a solo show entitled Transcendence from Saturday, September 21st through Saturday, October 26th. The Ambassador of Iceland in Japan, Elín Flygenring, will open the exhibition on Saturday, September 21st from 6 pm.
Projects / Roppongi
Open:Tue. – Sat. 12:00 – 19:00
Closed on Sun., Mon. and National Holiday
ミレヤ・サンパー|"Transcendence"
2019 年9月21日(土)18-20時
GALLERY MoMo Projectsでは9月21日(土)から10月26日(土)までミレヤ・サンパーの個展「Transcendence」を開催致します。9月21日(土)の18時からのオープニングでは、駐日アイスランド大使エリーン・フリーゲンリング氏からご挨拶いただく予定です。
2019年9月21日(土)- 10月26日(土)
オープニングレセプション:
営業時間 :火曜 – 土曜 12:00 – 19:00
日曜・月曜・祝日休廊
詳細はこちらから
 
FRANCE
PARIS 6TH. APRIL – 19TH. MAY 2019
* folding cosmos is based on the "One-mat-room", a small meditation and study room created by Japanese explorer Takeshiro Matsuura at the end of the 19th century. Project designer and director Miwako Kurashima creates a contemporary version of this minimal space within Maison Louis Carré, combined with a Japanese tea set, inviting artists to create site specific or adapted works for this particular context. Alvar Aalto was much inspired by Japanese culture at the start of his career and this can be observed throughout Maison Louis Carré. The small cosmos room relates naturally to the spaces of the villa, with the strong bond between design details and architecture, interior and nature, minimal entity and the universe. The collaborating artists are: Carine Guimbard, Ai Kitahara, Kineta Kunimatsu, Isamu Noguchi, Mireya Samper and Ayumi Tanaka.
2019https://maisonlouiscarre.fr/mlc/en/folding-cosmos/?fbclid=IwAR1Qz1nb5q6ptPar5jTqEG5584Cu9f69eFutBW4i5uC1wK-89NB-C1SqL4U

CHINA
Guangzhou 8th DEC 2018 – 9th JAN 2019
2018 China – Japan Contemporary Art Residency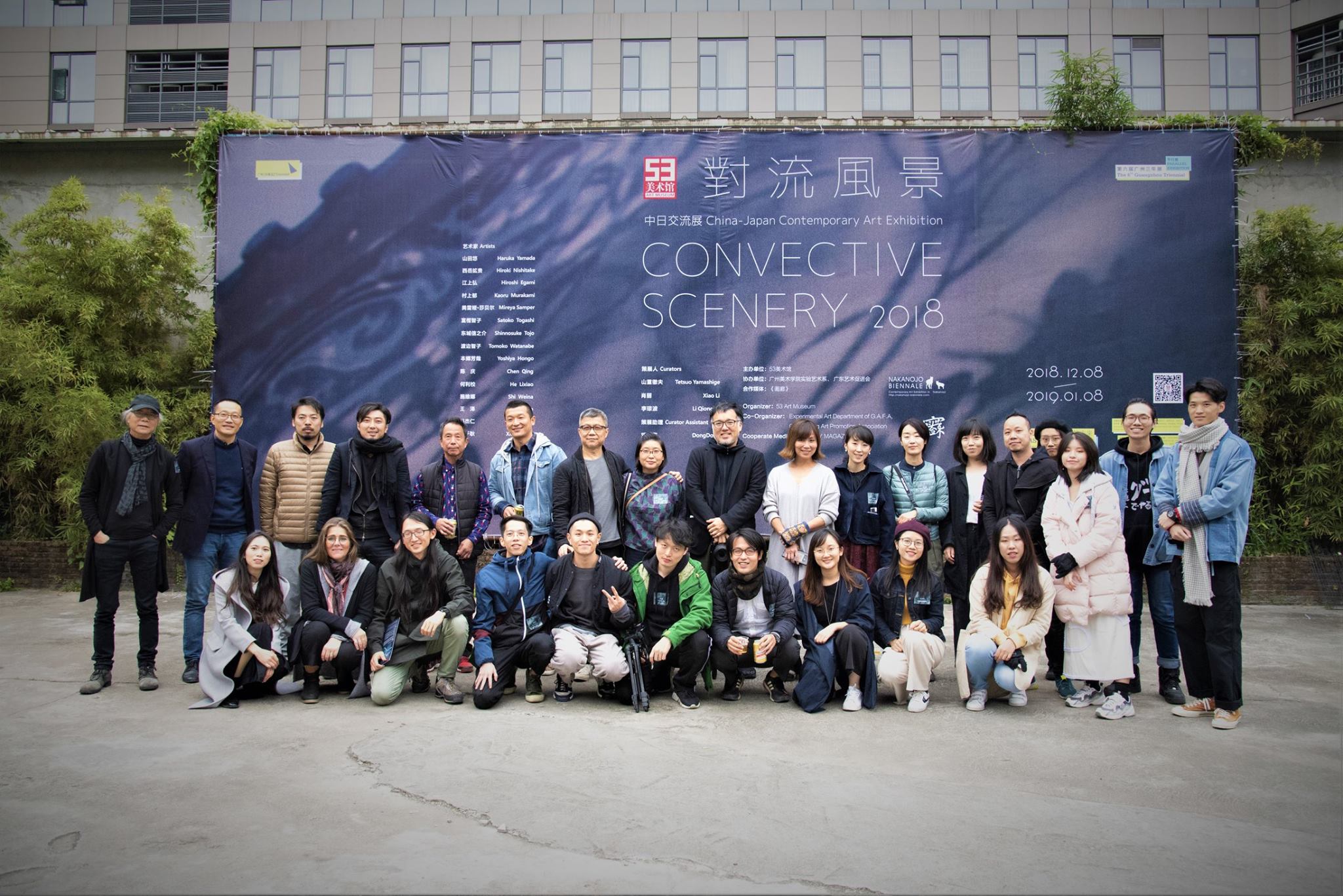 USA
SOLO EXHIBITION – VIDE ET PLEIN

 LOS ANGELES               
OCTOBER 26TH – DECEBER 8TH

Bali
SOLO EXHIBITION – 

Intrinsic, Ubud
October 9th – November 9th



Japan
Shinano Primitive Sense Art Festival, Nagano
Marebito Artist in Residence, Omachi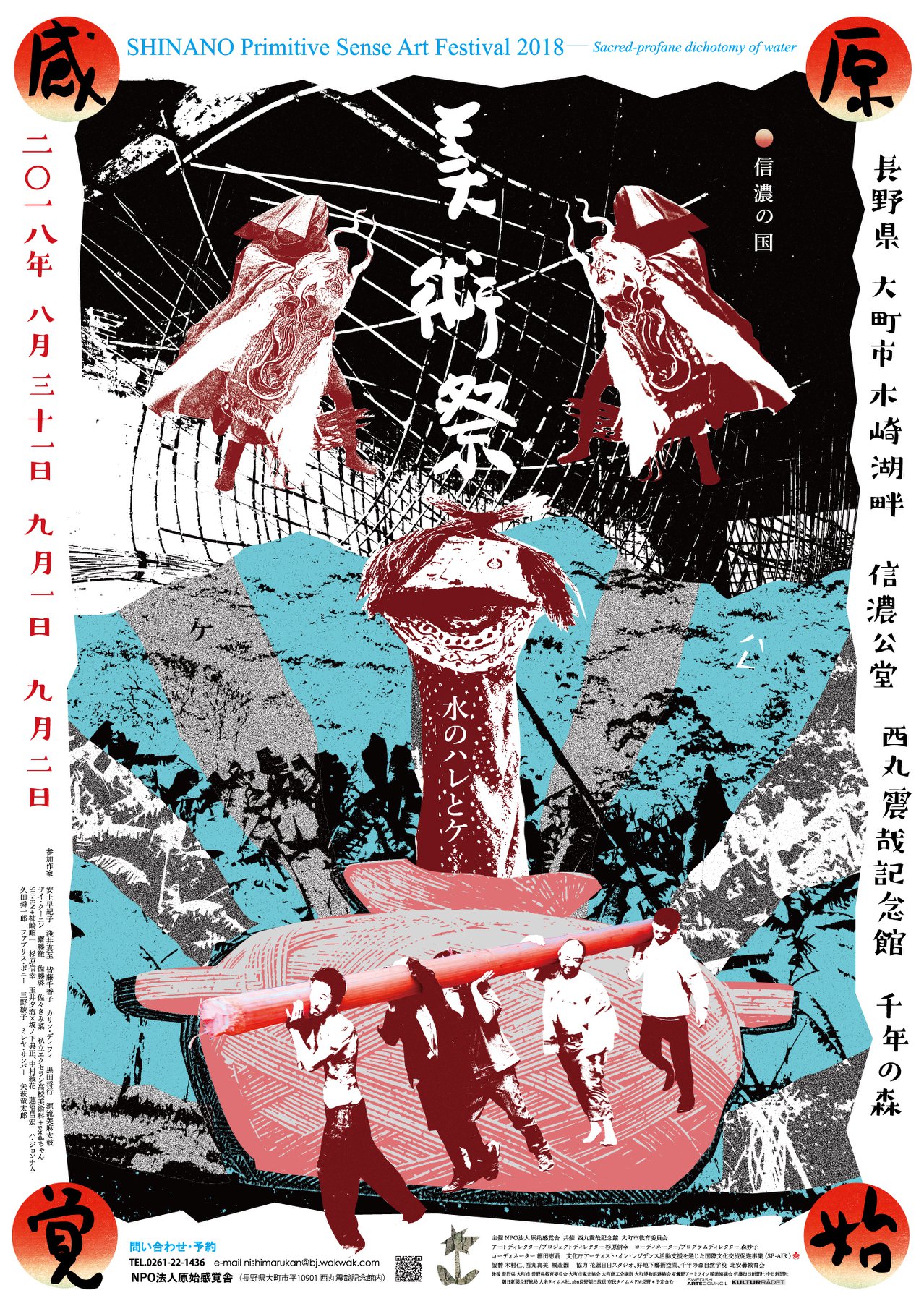 ICELAND
SOLO EXHIBITION – 

Lungi, Ísafjörður
June 23rd.- July 11th.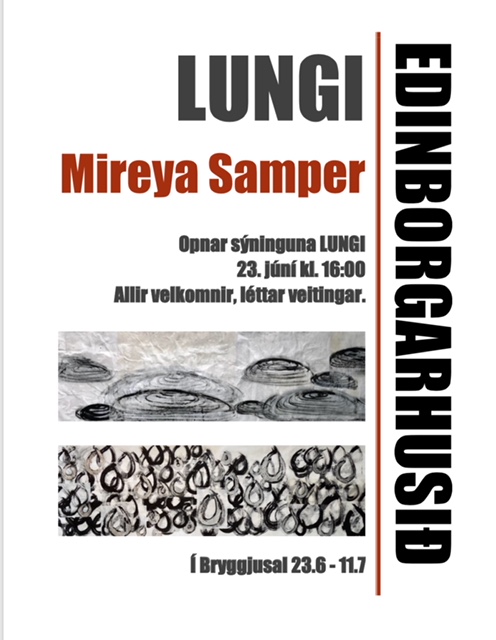 YouTube https://www.youtube.com/watch?time_continue=5&v=BegFx8KZJhU
U-Forum Museum Tokyo, 2017
EMPTINESS IS FULLNESS -floating infinity- 2017
Installation by Mireya Samper
music by Tomoo Nagai
– bronze, aluminium, video and music, 100m2
Japan
Zensupuki park – Tokyo                                               
03-23.November  2017

China
Western China International Biennale – Inner Mongolia Art Museum – Hohhot
October 20th. – December 10th. 2017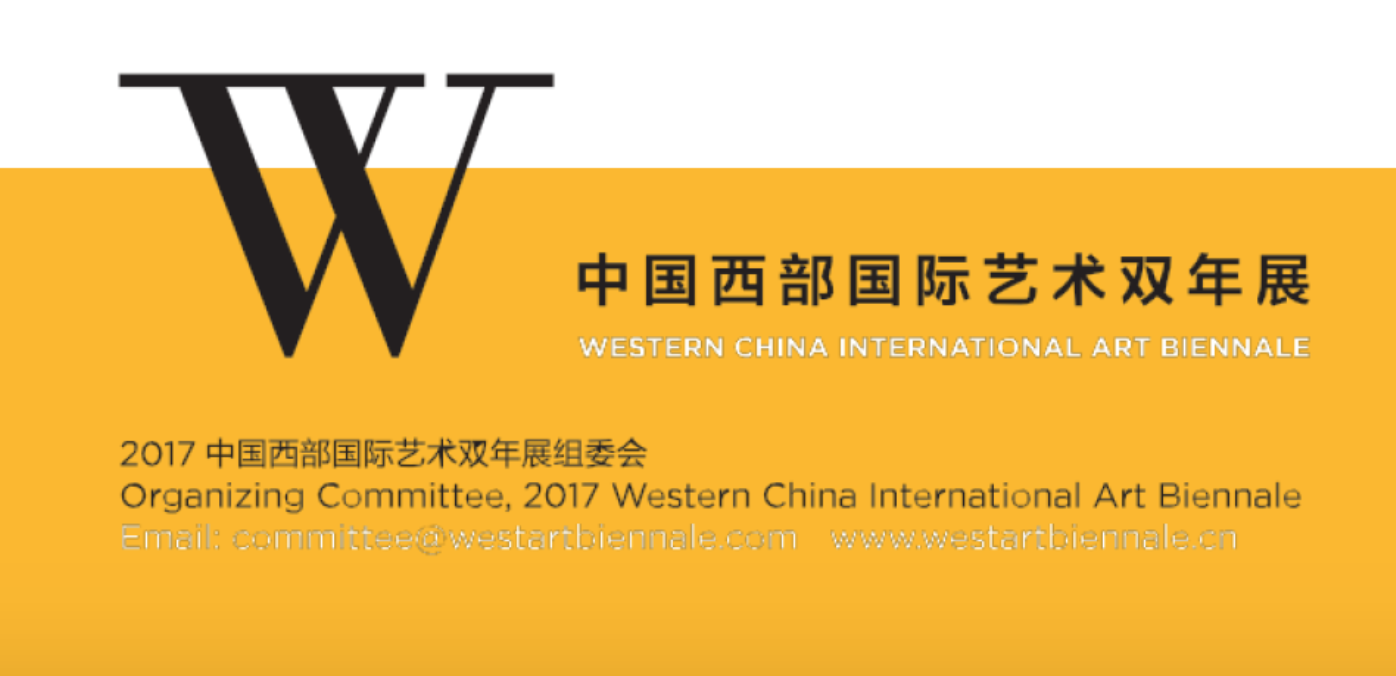 Japan
SOLO EXHIBITION – Emptiness is fullness – U-Forum Museum – Tokyo 
October 5th. – November 5th. 2017

France
VLADIMIR SKODA et ses invités  – Epinal
September 23rd. – December 16th. 2017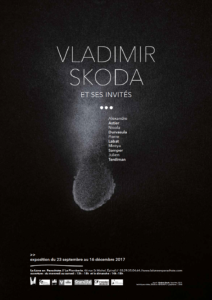 France
SOLO EXHIBITION Apollonia – Strasbourg                    
June 17th. – July 31st. 2017
Espace Apollonia
23 Rue Boecklin – Strasbourg
Free and open to the public.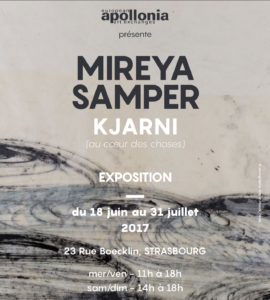 At the heart of things, core/kjarni in Icelandic, one can see the spiral of Mireya Samper traced in a flexible movement. By illustrating this perpetual movement, the spiral represents both the path to the infinite and the path towards the interior, towards oneself. It is the one that weaves the thread of the exhibition of this Icelandic artist presented at Apollonia.
Waving between inside and outside, the spiral is revealed in her work in several forms. It is drawn endlessly on long sheets of paper, could be guessed in the movement of water circulating in a pond; it maintains close links with the musical rhythm of the mantra, but also with the wave that propagates on the surface of the water.
Water is a vital part of the life cycle, therefore it appears as a harmonious expression between the works, linking spirals and drops… Drop of water, the other essential element, emerges either being sculpted in Icelandic volcanic pebbles, or being traced on paper covered with wax.
By participating in the unveiling of a unique artistic approach, Apollonia becomes the ideal setting for the deployment of the contemplative dimension of Mireya Samper's creations. Among them, Source – Pluvial, one mind (2014), the centerpiece of the exhibition, and Family Bonds, a unique work created for the garden, both encouraging true introspective meditation.
The Kjarni exhibition, which is presented after a residence of several weeks, arose from close collaborations with the LANA paper mill. 
http://www.apollonia-art-exchanges.com/en/mireya-samper-2/
Germany
Plan.D. Produzentengalerie e.v. Dusseldorf            
11th. March – 2nd. April 2017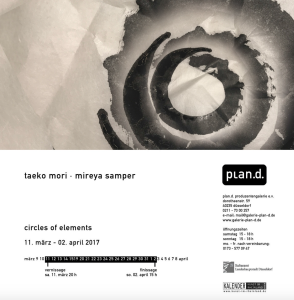 France
Gallerie du Genie de la Bastille – Paris                          
12 -22 January 2017

Malaysia
Art Biennale on Langkawi                                        
opening 18th November.

USA
The project space, NYC
Strength in creative diversity
Oct. 22nd – November 28th, 2016
http://icelandicartcenter.is/blog/mireya-samper-jvs-project-space-nyc/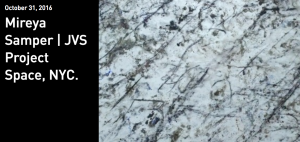 SWEDEN
SOLO EXHIBITION– GALLERI ASTLEY 
2 OCTOBER -> 13 NOVEMBER 2016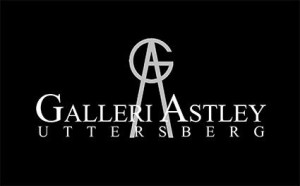 http://icelandicartcenter.is/blog/mireya-samper-galleri-astley-sweden/

Mexico
– Land art festival – Arte de la Tierra Volcano Parícutin –

Mexico
SOLO EXHIBITION Modern Art Museum Toluca            
12th – 28th August.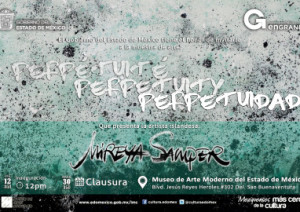 Greece 

Lithuania
Janina Monkute-Marks, Kedainiai                                      
8th. July – 10.September

France
Le Figaro article about 

Cahors Juin Jardin festival 2016

;
http://www.lefigaro.fr/jardin/2016/06/09/30008-20160609ARTFIG00166–cahors-l-art-epouse-le-vegetal.php
France
June til end of September – Cahors Juin Jardin festival 2016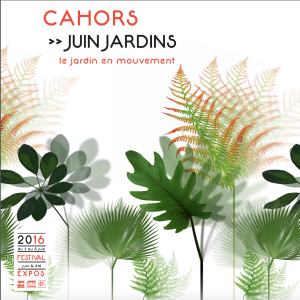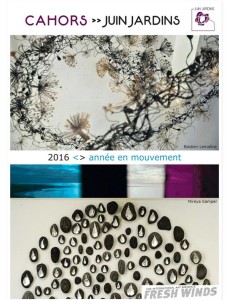 Japan
Solo Exhibition  Tennoz Isle Central Tower Art Hall  – Tokyo                                                                                                    
9th. – 19th. 05.2016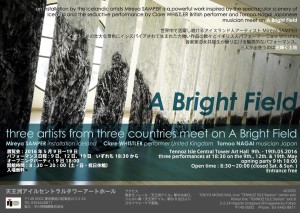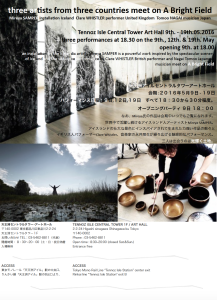 Japan
Solo Exhibition – Plaza Gallery – Tokyo                                    
2 – 24. Aril 2016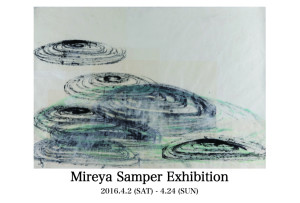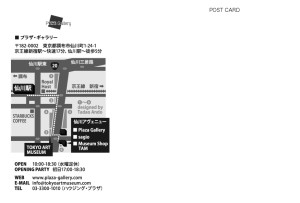 Japan
BunkART Studio NYK Yokohama                                      
14th. – 25th. November 2015
Japan
Tsukuba Mountain                                                                      
7th. November – 7th. December 2015 –

Japan
Fukuoka Prefectural Museum of Art                                    
10. October – 23. November 2015
Indonesia
Solo Exhibition – Pintu Miring Artspace,                      
Sept. 25th. – 25th. Oct.
Turkey
Istanbul 17th of September & in Yalova                              
5th. October 
Iceland
Solo Exhibition –

Akureyri Art Museum                    
June 13ᵗʰ – August 16ᵗʰ 2015
Mireya Samper
Reflection,  Akureyri Art Museum, Iceland
Kaupvangsstræti 12, IS-600 Akureyri, Iceland,
www.listak.is

You are kindly invited to attend the opening of Mireya Samper's exhibition; Reflection,
Saturday June 13ᵗʰ at 3 pm.
Addresses from:
Hlynur Hallsson, Museum director
Mitsuko Shino, Japan Ambassador in Iceland
Performance at 3.30 pm:
Tomoo Nagaii: percussions, Kana Nakamura: dance
Þér og þínum er boðið á opnun sýningar Mireyu Samper, Endurvarp, laugardaginn 13. júní kl. 15 og fliggja léttar veitingar.
Ávörp flytja :
Hlynur Hallsson, safnstjóri Listasafnsins á Akureyri / Museum director
Mitsuko Shino, sendiherra Japans á Íslandi / Japan Ambassador in Iceland
Gjörningur kl. 15.30:
Tomoo Nagaii: ásláttur, Kana Nakamura: dans
Lithuania
Solo Exhibition –    Marija and Jurgis Slapelis House-Museum,Vilnius                                                                         
July 04ᵗʰ – 
July 27
ᵗʰ 2015 
Sources-power lines
  
Japan 
Solo Exhibition in Tokyo                                                          
 06. 12 – 20.12. 2014
Vastness – Ano Ano Gallery
 2- Chome- 37-11, Minamiotsuka Toshima- ku, Tokyo
Solo EXHIBITION IN TOKYO – opening 6th. December at 15.00 hours
– 06th. – 20th. December 2014.
Japan 
18TH. JANUARY 2015  
19.30 – with Haruo Higuma  

EVENT IN TOKYO

〒156-0043
2-43-11, Matsubara, Setagaya, Tokyo
Tel:03-3322-5564
INDIA
 Creative 4, Calcutta
4th. November 2014

Japan 
Art Islands in TOKYO , Oshima                                
16.09.2014 Opening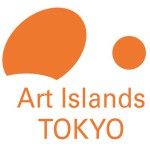 DENMARK
REBILD                                                                                          
6th. september 2014
Husk at af hensyn til forplejningen er tilmelding nødvendig senest d. 3. september til: Ellen Kragh, Center Kultur & Fritid, Rebild Kommune – emkr@rebild.dk – tlf 99 88 77 17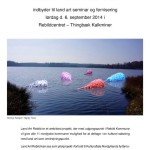 Iceland
SOLO EXHIBITION Kópavogur Art Museum, Gerðarsafn                                                                                      
09. 08 – 05.10. 2014
FLÆÐI
Innsetningar – tví- og þrívíð verk 
Einkasýning í Listasafni Kópavogs-Gerðarsafni 09. 08 – 05.10. 2014.
Nánari upplýsingar um viðburði meðan á sýningu stendur sjá
www.gerdarsafn.is
FLOW
Installations – two and three dimensional works
One man show in Kópavogur Art Museum, Gerðarsafn 09. 08 – 05.10. 2014
For more information on events during the show see 
www.gerdarsafn.i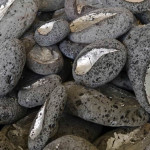 Sweden,
Theatermaskinen Riddarhyttan 2014
LAGRIMA – gender stones / kynja steinar  – granit & water, 125x 160 x 115 cm.
Hungary
MAMÜ Gallery Budapest                                            
06.06.2014
Groupe exhibition of the artists group of  Yalova 2013.  Opening 06.06.2014 at 19.00 Hours.
On view till 27.06. 2014.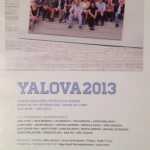 Iceland
SOLO EXHIBITION 
Velkomin á sýningu mína – AGNIR Í VÍÐÁTTUNNI kl.16.00 laugardaginn 26. april í Gallerý Hvítspóa Akureyri. Tilefnið er opnun nýs Gallerýs-rýmis að Brekkugötu 2, í miðbæ Akureyrar. Sýningin stendur til 25. maí og er opin virka daga milli kl.13.oo -17.00 og eftir samkomulagi í síma 897 6064.
Welcome to my exhibition DETAIL OF THE VASTNESS opening Saturday 26th. April in north Iceland- Akureyri at 16.00 Hours.
The occasion is an opening of a new Gallery space, Gallery Hvítspói -centre Akureyri.
Exhibition will be open on weekdays between 13.oo and 17.oo Hours and by appointment by telephone 897 6064.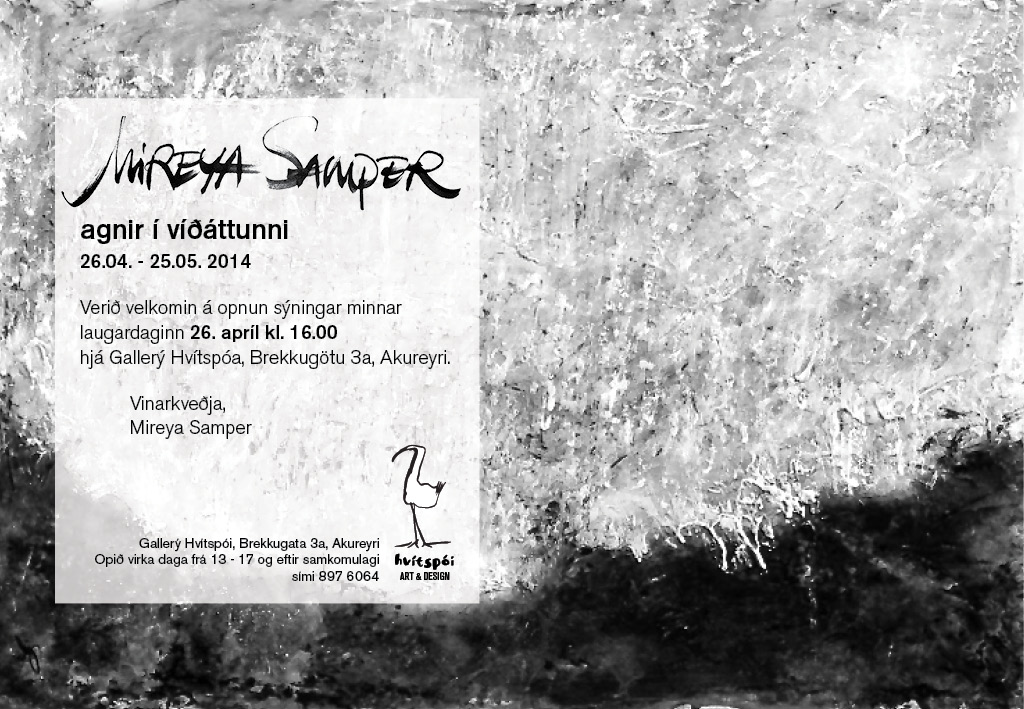 Iceland
CURATOR & director of the International Art Biennale  Fresh Winds, Garður, Iceland,  20th. december – 25th. January. www.fresh-winds.com
I was a guest speaker at FUTURE-BRAND NYC  11 october – new experience http://www.futurebrand.com/
Turkey
Yalova Biennale, – City Museum, opening 22. september
Lithuania 
Solo Exhibition at M.K. Ciurlionis National Museum of Art Kaunas
18. july – 1. september – open all days 11.00 -17.00 except mondays.
France
Working in South France, Pont de Montvert, le Lozére.
Residency  "Le Pont"  – vernissage 17 may  at 18.00 – events and guided exhibitions 18 & 19 may.
Program under: http://residence-lepont.com/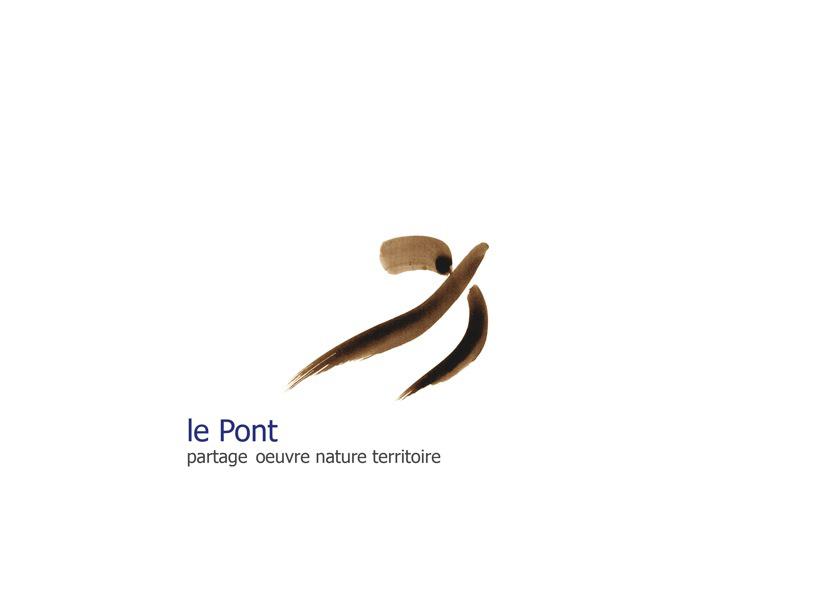 FRANCE
RHODEZ                                                                                
OPENING 27. APRIL at 18.00
détail de l'immensité/ smáatriði víðáttunnar